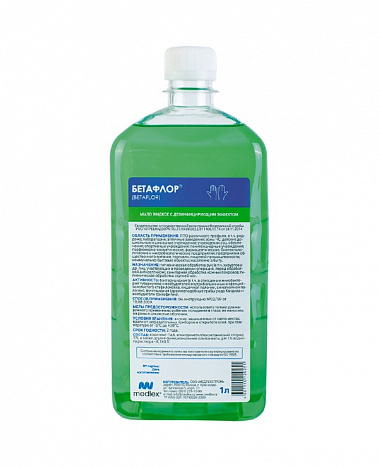 Betaflor®
Liquid soap with disinfecting effect. Active ingredients: QAC 1%.
pH
6.1±0.5
Packing type
Bottles with a capacity of 550 ml, 1l, euro-bottle 1l, 5l
Contact
Description
Active ingredients:
Alkyldimethylbenzylammonium chloride (1%).
Microbiological activity:
bacteria (including mycobacterium tuberculosis and causative agents of healthcare acquired infections - Staphylococcus aureus, collibacillus, Pseudomonas aeruginosa);
fungi of the genus Candida and causative agents of trichophytosis.
Expiration date: 2 years.
Package:
550 ml (20 pcs. per box);
1000 ml (10 pcs. per box);
5l (3 pcs. per box).
Purpose
Up