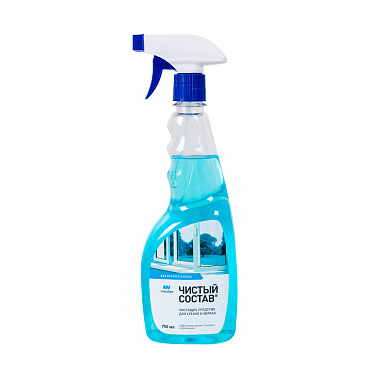 Chistyi sostav® for glasses and mirrors (scouring)
Professional detergent for removal of household contaminants from glass, mirror and other shiny surfaces.
Packing type
Bottle with a capacity of 750 ml (with trigger sprayer, 12 pieces per box)
Contact
Description
Properties:
cleans surfaces without damaging them;
does not leave stains;
sparing in consumption;
does not have aggressive, acrid odour;
does not contain methanol, ammonia, synthetic fragrances.
Expiration date: 3 years
Package: 1000 ml (10 pieces per box).
Purpose
Up