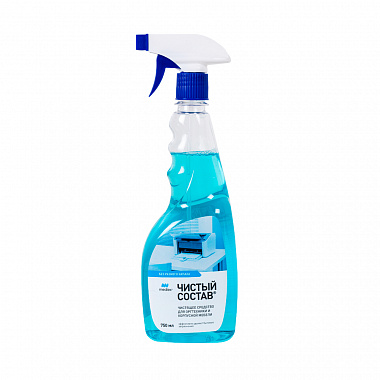 Chistyi sostav® for office machines and cabinet furniture (cleaning)
Professional cleaning product for removal of contaminants of household origin from the surfaces of office machines and cabinet furniture made of various waterproof mater.
Packing type
Bottle with a capacity of 750 ml
Contact
Description
Properties:
ready-to-use solution;
cleans surfaces without damaging them;
does not leave stains;
sparing in consumption;
does not have aggressive, acrid odour;
does not contain methanol, ammonia, synthetic fragrances;
environmentally safe, biodegradable.
Method of application: apply evenly to the surface to be cleaned. Wipe dry with fluff-free cloth.
Expiration date: 3 years.
Package: 750 ml with trigger sprayer (12 pieces per box).
Purpose
Up