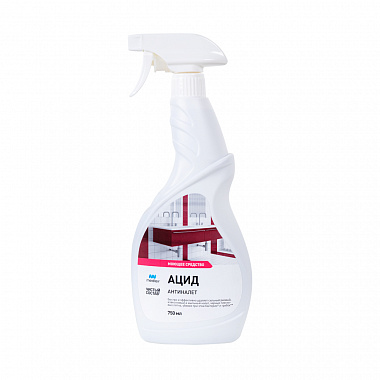 Chistiy sostav® Acid (antinale)
Professional concentrated acidic detergent for removal of very complex contaminants from surfaces and objects of various waterproof materials.
Packing type
Bottle with a capacity of 750 ml (with trigger sprayer)
Contact
Description
Instructions for use: dilute the detergent in water according to the instructions for use.
Clean the surface with a sponge/brush/cloth/special cleaning equipment.
Expiration date: 3 years
Package: 750 ml with trigger sprayer (12 pieces per box),
Purpose
Up