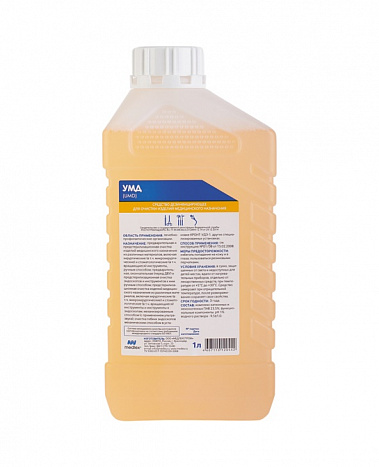 UMD
Concentrated disinfectant for pre-sterilization cleaning. Active ingredients: surface-active agent 23.5%.
pH
9.5±1.0
Packing type
Bottle with a capacity of 1l
Contact
Description
Active ingredients: cationic and non-ionic surface-active agents (23.5%).
pH: 9.5±1.0
It has low-foaming properties and high detergency.
Expiration date: 3 years.
Package: 1000 ml (10 pcs. per box).
Purpose
Up